Chu

rch

Fam

ily
Happ'nins!!
♥
——-
   Thank you to everyone who helped with the Toy Shop Rummage Sale! We had an incredible amount of merchandise to move on Sunday prior to the sale.  I really appreciate the Youth, as well as the adults, that showed up to help.  We certainly couldn't have done it without you!  Also, thanks to everyone else who helped in other ways on Sunday and all throughout the week!  It's such a large undertaking.  From the bottom of my heart I thank each of you who participated.
Kathy Snider
——-
FELLOWSHIP OF ELDERS
You are Invited to Supper
Sunday, October 25
6:00 PM
Gathering Hall
 ATTENTION:
 All Who Have Been an Elder Here or Anywhere
 Please RSVP by October 18
to the Church Office (255—6116) or
email: tammy@fccduncan.com
——-
WOMEN'S HAVEN
Domestic Violence Awareness
    Women's Haven asks you to join us in helping end personal and societal violence in the lives of all people through education and intervention by supporting National Domestic Violence Awareness Month in October.
In the past fiscal year, there were 359 crisis calls that came through our hotline at Women's Haven and over 200  women and children who received services through our office, either by shelter, or individual/group advocacy services.  The agency also assisted 33 women in obtaining protective orders through the courts.
   Oklahoma's "Wear Purple Day" is every Thursday in October, to show support of those victimized by domestic violence.  We invite you to wear purple every Thursday to assist Women's Haven in raising awareness in our community.     
Teresa Biffle, Executive Director
Women's Haven is a United Way Agency
——-
BOO REVIEW
Saturday, October 24
    The Well will be open for Boo Review,Saturday, October 24, 11:00 AM — 1:00 PM.  We'll be handing out candy and popcorn.  We'll have an amazing time visiting with the community and sharing what the Well and FCC is all about.  We're in need of at least 2,000 pieces of candy this year.
Volunteers are needed too, so come and help us hand out candy and check out all the kiddos and their cool costumes!  If you'd like to donate candy, please drop it off in the Church Office before noon on Friday, October 23.  Monetary donations are also welcome.
Elizabeth Collins
——-
Please Friend Us on Facebook!
Here's how:
Go to Facebook.com, look for search and enter First Christian of Duncan. 
A picture of the Sanctuary will appear.  Click on the bar that says, "join the closed group."  That's all you do!!  
This is a great way to stay more informed with everyone/everything at the church!
 ——-
50th Anniversary
Oklahoma Disciples Foundation
Saturday, October 17
5:00 PM
Jim Thorpe Museum
Oklahoma City
Catered by the Petroleum Club
FCC Duncan has a Table Reserved
Please call the Church Office if you'd like to attend!
——-
WORSHIP TEAM
Recognizes Sally Anderson
    The Worship Team recognizes Sally Anderson as she lovingly makes communion bread for our 2 worship services in the Sanctuary.  We're grateful to have members share their time and talents.  Sally recently wrote us this Lovely Note…
A LOVELY NOTE
    I started baking the First Christian Church Communion Bread about the first of April, 2012, when Arnold approached me saying, "Sally, we need you."  I had to "sleep" on this important decision of serving the Lord and the congregation at our Communion services, twice every Sunday. Now, I feel it's a privilege and cannot believe it's been three years. 
   Upon preparing for each Sunday Communion, I say a blessing of Numbers 6:24 for each person.  I'm so glad I said, "yes."
Sally Anderson
Numbers 6:24 — "The LORD bless you and keep you."
Ron & Cynthia Corley
——-
Talent

/

No Talent

Show
Wednesday, November 11
    On Wednesday, November 11, the FCC United Youth Group will be hosting the Talent/No Talent Show after dinner that evening — (which is also the Chili Cook-off hosted by the students attending the  International Affairs Seminar!)
So, whether you have talent or no talent, please sign up to participate in the show!  Please contact me or the Church Office (255-6116) to register.  Thanks!
Drew Kirtley     
——-
TRUNK
OR TREAT
Wednesday, October 28
6:00 PM
Volu
nteers are needed to decorate their cars & pickups!
Load Trunks — OR — Tailgates with candy & goodies for the children!
Call the Church Office if you plan to decorate your vehicle.
Children will wear their Halloween Costumes
Donated Candy is Needed!
——-
There'll be a Chill in the Air!
CHILI COOKOFF FUNDRAISER
International Affairs Seminar
Wednesday, November 11
6:00 PM — Gathering Hall
How do you make your chili?  With beans or without?  Is it white or vegetarian or hamburger soup?  Do you add lots of cumin or a little cinnamon?  Ever use mystery meats?  How ever you make it, is it the best?  Prove it!  Enter the CHILI COOKOFF to support the International Affairs Seminar, November 11.  Call the Church Office (255-6116) to sign up.  Maybe you'll win!    We'll have 2 youth attending the 2016 IAS Trip to Washington, D. C. and New York City: Darien Vassella and Katie Schreiner. Drew Kirtley will go along as sponsor.
——-
Congratulations, Caleb Cronk, on completing the last steps toward
becoming an Eagle Scout!
This is well deserved!
——-
Youth Minister Moves Closer to Ordination
We're proud to report Assistant Minister to Youth, Drew Kirtley, has been approved by Phillips Theological Seminary to begin conversations with our Board of Elders and the region's Commission on Ministry leading toward ordination.  His hopes are to graduate and be ordained next summer.  Also, he asks for this significant event to be held at our church.  This is an honor for us all and we pray for his continued success.
Arnold Nelson
——-
ESTELLA BOWMAN
TOOK
HONOR FLIGHT TO
WASHINGTON, D.C.
Estella Bowman made the BIG DAY Trip to our nation's capital, saw tons of inspiring things, refused use of a wheelchair, made it home and made it to Bible study the next day.  She is the inspiration!
Arnold Nelson
——-
SEE YOU AT
THE POLE
    Wednesday, September 23, is the nationwide prayer event, "See You At The Pole," which is led by students.  Students will meet in front of their school (middle school/high school) in the morning for prayer and worship time.
I'll be speaking at the "See You At The Pole" Rally that same evening at the Duncan High School Auditorium at 7:00 PM.  A church van will be provided for youth who wish to attend.  Meet @ the Well at 6:00 PM, if you need a ride!
Drew Kirtley
——-
50th Anniversary 
Oklahoma Disciples Foundation
Saturday, October 17
5:00 PM
Jim Thorpe Museum, Oklahoma City
Catered by the Petroleum Club
* 
FCC Duncan has a Table Reserved
Please Call the Church Office if you'd like to attend.
 *
GOAL
To celebrate 50 years of growth and work within the Christian Church (Disciples of Christ) in Oklahoma.  As well as, highlight our Million—Dollar Match Program and recognize loyal supporters of the Foundation.
*
EVENING HIGHLIGHTS
Guest Speaker: Lesly Bosch Annen (Nazareth, TX) Philanthropic Advisor whose interest lies with women's and multigenerational family philanthropy.
A brief overview of the Foundation, past and present, and it's Million-Dollar Matching program.
——-
To Our Church Family,
On behalf of the Gaylord Shaw Family, we'd like to send our sincere appreciation for all the food, cards, visits and prayers. To all those that helped with the condolence luncheon, we say "Thank You."  To Arnold Nelson, there are no words to show our deep appreciation for the words spoken over Gaylord.
We are so fortunate to have the support of our FCC family.
Judy Shaw & family
——-

CHILI COOKOFF
International Affairs Seminar Fundraiser
Sunday, October 11
6:00 PM
 The Chili Cookoff will be a Fundraiser for the 2016 IAS Trip to New York City and Washington, D. C.
We'll have 2 youth attending: Darien Vassella and Katie Schreiner.
Drew Kirtley will be traveling along as a sponsor for the event.
——-
HELPING THE ORPHANS
 The Bible charges Christians with specific responsibility for caring for the widows and orphans.  
In the 21st Century the latter often take the form of children in foster care.  Duncan has been chosen to be a pilot site for Care Portal, a church and department of human resource partnership to help serve the acute needs of the parents and foster parents of children in stressful situations.
On Tuesday evening our board voted to support our participation in this ministry to children.  If you'd have any interest in participating on FCC Duncan Care Portal team, please contact Arnold or Ryan.
——-
CHURCH SECURITY TEAM
The Elder's security committee has had its first meeting and is in the process of data accumulation of church property and procedures.  If any church member has a specific concern about a safety or security issue, please let Tammy know by calling the Church Office (255—6116.) We'll include it in the discussion at the next meeting.  New committee members are welcome at anytime.
Steve W. Beebe
Elder
——-
To Our Church Family,
My family and I thank you from the bottom of our hearts for all the love, support, prayer and FOOD everyone has provided.  Our cup runneth over.  We love you all and are blessed to be members of such a wonderful community and church.
Love,
Natalie & Jason Bartling & family
——-
The Randy and Diana Hoover Fund — Good Reason to Raise the Roof!
    Some time ago Randy Hover contacted us with the idea of making a significant gift to the church in honor of his parents, Jim & Peggy Hoover.  The outcome of the discussion was the establishment of the Randy and Diana Hoover Fund with the Christian Church Foundation.
This is a "Donor Advised Fund" which means the donors determine the use of monies given, with the stipulation it not go toward the annual budget of the organization.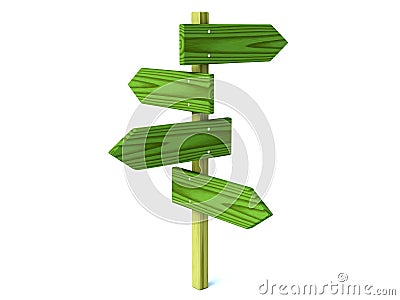 Impressed by the scope of service being done @ the Well, and with continuing purchase and improvement costs not in our former "Top to Bottom"Campaign, the Hoover's opted to make this year's gift go toward retirement of that substantial debt.
We're pleased to announce a gift of $24,500 was given to apply to the $51,000 debt.  It comes with the hope the congregation rises to the challenge of finishing the job.
Our deep thanks to Randy & Diana!
——-
SENIOR GAMES
Simmons Center
Thursday, October 1
8:00 AM — 2:30 PM
    Please join us for a fun sporting day  (non—competitive) — adults 50 & older. 
$15.00 Fee includes:
Light Breakfast  —  THE GAMES
Lunch  —  Entertainment
Door Prizes  —  T—Shirt  — Souvenir
Free Massages from Dean Samuels
Free Health Checks from DRH
Free Flu Shots from Walgreens
Sarah Anderson
——-
Dear Church Family,
Another summer is drawing to a close and it's time for Margaux and I to board the plane home to France.  It's always a bittersweet moment as I leave loved ones behind here and return to others across the Atlantic.  I feel so blessed to belong to my church family.  We really are a family.  Thank you, as always, for the many kindnesses you show my mother, Audrey Brown, by nurturing her body with the Saturday meals, and her spirit with your visits and cards.  Thanks also to those who found pie pans for my 2015—2016 school gold rush project.  I'm already anticipating Christmas when I'll see you all again.
Thank you,
Marcia Diggs Menand 
——-
To My Church Family,
Thank you to everyone for the prayers, cards, phone calls, food and visits during my recent illness.  I appreciate all your care and kindnesses.  You all are the best Christians in the World.
Ann Loftin
——-
The Nest
    Over the past several weeks, many volunteers have given of their time and resources to make an empty room in the Well into what we now call "The Nest."  This room will give privacy to parents as they tend to their babies' needs, while also being able to still be a part of the worship experience.  On the wall is a beautiful mural of a tree that has many little birds with children's names that have outgrown the nest, and right now we have a little bird named Keely Kirtley that is snuggled in waiting for more babies to join her.  I'd like to thank everyone who joined in to make this room, and encourage you to go by and see it.
Ryan Benton
——-
The following Ministry Team Leaders were elected at the
Board Meeting, August 4, to serve during 2015—2016.
Care — Paula Toler
Christian Education — Doddie Greening
Daycare — Barb Beebe
Finance — Jeff Henricks
New Member Development — Bill Cope
Fellowship — Suzy Bruner
Property — Paul Craig
The Well — Elizabeth Collins
World Outreach — Vicki Vermedahl
Worship — Ron & Cynthia Corley
Youth — Holly Bailey
——-
On behalf of Women's Haven Staff, Board of Directors and Volunteers, we'd like to express our sincere appreciation for your donation. It's through such support, that we're able to help victims of domestic violence, sexual assault, and stalking. Again,
we say, "Thank You."
——-
Christian Women's Fellowship
YEARBOOK INFORMATION
    It's time to update our CWF Yearbook information.  If you've recently joined our church, but not yet joined a CWF Group, you're welcome to choose from any of the following groups that best fit your schedule.  We'd like to include every woman in the church!  Meeting dates and times are as follows:
CWF #2 — 3rd Thursday — 9:30 AM
CWF #3 — 2nd Friday — 2:00 PM
F.O.C.U.S. — 2nd Monday — 6:15 PM
If you've had an address or phone # change this year, please notify the Church Office so we can update your information.
——-
Who'd have predicted we'd be recipients this summer of our church's ministries "God's Love…it's Cookin'!" and a prayer quilt!  Such is life and it certainly makes us aware of what an awesome church family we have at First Christian Church/The Well.  The meals were delicious and the prayer quilt is such a comfort. We're also grateful for all your cards, messages, visits and prayers.  May God bless you all.
Karon & Ron Craig
——-
J.O.H.N. 6:35
Joining together as a community Offering a free dinner to Help provide physical and spiritual Nourishment
From time to time we hear of "Random Acts of Kindness;" this is exactly what J.O.H.N 6:35 is all about.  If you've not taken the opportunity to participate in this rewarding ministry our church is blessed to host, you've missed out!  Along with 7 other churches/women's Bible study and the Boy Scouts, we come together with one common goal: to serve a good supper to members of our community the last Friday of each Month.
In this fast—paced and crazy world we live in the majority of things you see on the news and read on social networks tend to be negative.  Occasionally, you'll see and read about something going on that's positive.  That's exactly what a local young lady posted on the Duncan Area Sound Off Facebook page along with the picture below.  She said: "So I was just riding through my hometown before I headed back out in a couple of hours, and I saw this…I instantly had to take a picture …S/O (shout out) to the ladies and gentlemen that were giving out free dinners at Elm Terrace! This is Duncan… I love seeing things like this…Everyone needs help now and then."
Here's another instance that happened while at Elm Terrace: While passing out meals, we noticed a "Rent First" truck in the parking lot.  After a few minutes a young man approached us and commented, "You'll never realize the joy that you've given these children."  He said he was from out of town and couldn't help us but wanted to make a small donation.
Another man approached us from Elm Terrace Apartments and said he'd be glad to help us fix the meals.  He was originally from Louisiana, and loved to cook for others.
Yet another example of serving: A man was making his first visit with his niece at the Well.  He wanted to know how he could help serve the people.  He grew up in the area and didn't even know about the Well.  He was given a tour of the building and was told all about J.O.H.N. 6:35 and the churches we partner with.  He's a believer but not active in church.
If we have meals left over from Elm Terrace we deliver to the Police and Fire Departments and everyone is always very appreciative.  It's all about coming together with other churches and groups in the community as The Body of Christ — Serving One Another!  In June we served over 300 meals and 15 men and women were treated to haircuts by Holly Bailey & Co. in LaVanna's Chair.  Bethel Assembly will be hosting July's meal.
the Well Ministry Team
 "I am the bread of life. Whoever comes to me will never go hungry, and whoever believes in me will never be thirsty."   —John 6:35
——-
A Note on Cedar Cove Studio Arts…
   As many have inquired, I hope you'll come and visit, or be a part of the offerings at the beloved corner of 10th and Cedar Ave. as Cedar Cove Studio Arts opens.  We'll begin summer with classes for Adults, Teens and Children on July 6th!  We're offering The Art Experience class which will explore drawing, painting and pastel with creative play and The Clay Experience class which will include various hand building techniques, firing and glazing to create beautiful pottery forms.  We're also offering classes in Creative Collage, Pottery on the Wheel and The Art of Stillness with time honored practices of stillness and creativity.  We look forward to a grand opening this summer, and invite everyone to come enjoy the day or evening celebrating with us.  For more information on our summer schedule and classes please contact us at 580—606—0488 or cedarcovestudioarts@gmail.com.  You can also find us on Facebook.
Blessings!
Jennifer Steil
 ——-
E—VERSION OF THE DUNCAN CHRISTIAN
 To Church Office,
Thanks for getting me set up to receive The Duncan Christian by email.  I've received 2 issues to date, and I find them very well laid out and easy to read.
The e—version uploads directly to my Duncan Christian file in Google "Drive" and is stored for safe keeping in cyberspace.
Now I can read it before Sunday without having to make a trip to the Post Office.
Now I can free a bunch of shelf space.
Now I can find back issues.
Thanks,
Arch Brashears