Did you

know…
… that we need

you?
We need your fellowship and your friendship. We need your smiles and your laughter. We need to see your smiling face on Sundays and at our fun and meaningful events… and we need your hobbies and inspirations.
If you have a hunger to volunteer or help out in any way, we have something you can do!
Here are the most current opportunities
to help out your church family!
The Randy and Diana Hoover Fund — Good Reason to Raise the Roof!
    Some time ago Randy Hoover contacted us with the idea of making a significant gift to the church in honor of his parents, Jim & Peggy Hoover.  The outcome of the discussion was the establishment of the Randy and Diana Hoover Fund with the Christian Church Foundation.
This is a "Donor Advised Fund" which means the donors determine the use of monies given, with the stipulation that it not go toward the annual budget of the organization.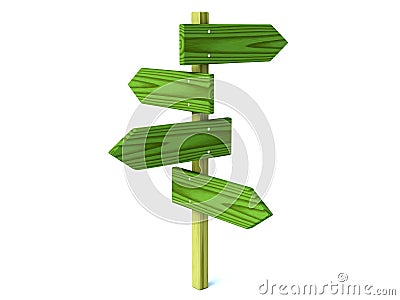 Impressed by the scope of service being done @ the Well, and with continuing purchase and improvement costs not included in our former "Top to Bottom" Campaign, the Hoover's have opted to make this year's gift go toward retirement of that substantial debt.  We're pleased to announce a gift of $24,500 was given to apply to the $51,000 debt.  It comes with our hope that our congregational family rises to the challenge of finishing the job.
Our deep thanks to Randy & Diana!
 ——-
Wednesday UNite
The Kitchen Ministry
Cooking for Royalty
 Wednesday UNite has begun and what a fun and exciting time this is!  In order to make each week a success we need people who enjoy cooking and serving meals in the name of Jesus Christ.  Everyone on a Cook Team and/or Clean Up Crew needs to understand that they're not there to get a job done as quickly as possible, but to build Christian relationships among themselves, and have  fun together, as well as with those they're serving.  To make this happen we need Cook Team Leads, people who want to serve on a Cook Team, and a Clean Up Crew.
The meals need to be ready to serve from 5:00—5:45 PM.  It's important that the scheduled Cook Team be at the church as early as possible.  Some of the meals will be prepared ahead of time by myself.  The primary responsibility for the Cook Team Lead is getting people to serve on his/her team.  The Team Lead will need to contact me the weekend prior for details pertaining to the meal being serve.  Some of our duties are as follows:
Prepare the meal, dessert and beverage according to
that week's menu.
Set the tables (glass plates, silverware and Styrofoam
cups are to be used unless it's specified differently.)
Clean Up will be handled by the Cook Team unless
your Cook Team Lead has designated volunteers on
your team as the Clean Up Crew.
Have fun!
Cook Teams and Clean Up Crews are a vital part of the Wednesday UNite Ministry and if you feel led to lead one
of these teams this fall and in the spring, please contact the Church Office no later than September 2, with the names
and phone numbers of your team members.  In order for this Ministry to be successful we MUST have 6 teams and we only have 3 teams at this time.  I look forward to serving and cooking with each of you!
Bon Appetit!
Elizabeth Collins
Kitchen Hostess
——-
NEW DEADLINE FOR NEWSLETTER ARTICLES
    The Post Office has changed their acceptance hours for all bulk mail.  Therefore, our deadline for articles to be included in The Duncan Christian is now Fridays at noon (prior to the week of publication.)  You may submit articles by calling (255—6116) or coming by the Church Office, or email them to erica@fccduncan.com.  Thank you for your cooperation and understanding!
Erica Hancock   
——-
MINISTRY INVOLVEMENT FORMS
Ministry Teams are being formed to coordinate all the ministries at FCC.  Ministry Team Leaders will be more successful in their roles if each of us participate!
All are called to minister to the world in Christ's name.  Each one of us is uniquely gifted to do the ministry to which God is calling — and no one else can fill "our spot."  Each individual is asked to complete a Ministry Involvement Form (enclosed) and bring it, or mail it, to the Church Office — or bring it to worship on Sunday morning.  Extra forms are available in the Church Office, in the Narthex, and @ the Well.
Remember:  The "work" of the church doesn't function fully without your faithful participation.  Please prayerfully consider where you'll serve and grow at First Christian.
——-
Receive The Duncan Christian by Email!
If you'd like to have The Duncan Christian emailed to you, rather than receiving a copy through the mail, please email me at: erica@fccduncan.com, call the Church Office (255—6116,)  or fill out the card located in the pew holders and place it in the offering plate on Sunday!  Be sure to include email addresses for each family member wishing to change.
——-
Communion
We're seeking persons who are interested in preparing communion for the 8:30 AM & 10:45 AM worship services in the Sanctuary on Sunday mornings. Several have signed up, yet we're in need of others. If you've performed this duty in the past and would like to again, or if you feel you might be interested, please call the Church Office (255—6116.)
——-
HANDBELL CHOIR
We need and would love to have more Handbell Ringers! Experience isn't necessary and you don't even have to know how to read music. We have lots of fun practicing — rehearsals are Wednesday evenings, at 6:00 PM. We hope you'll join us!
——-
CHOIR NOTES
Do you like to sing? Have you ever thought about being a part of the Choir? We'd love for you to share your voice with us! Choir Rehearsal is every Wednesday evening at 7:00 PM in the Choir Room. If you attend Wednesday Unite's dinner and/or a study option you'll be finished just in time to join us in the Choir Room! We hope you'll consider joining us!
Kevin Zinn
——-
WHERE CAN I GIVE?
The Bell Choir Fund
Capital Trust (Permanent) Fund
The Carillon Fund
Children Worship and Wonder
The Choir Fund
Circle of Compassion Permanent Fund
CWF Condolence Fund
Gabriel's House
God's Love Its Cookin' Program
John 6:35 Free Meal Program
Local Benevolence Trust Fund
Marty & Dana Askins International Affairs Scholarship (Permanent) Fund
Memorials Savings Fund
Spokes for Hope
Toy Shop
Well Outreach, Inc.
Youth Trust (Permanent) Fund
For more information or questions on any of these amazing outreach missions, please call the church office at 580-255-6116